SiteGuard™ Living Accommodation & Sports Changing Rooms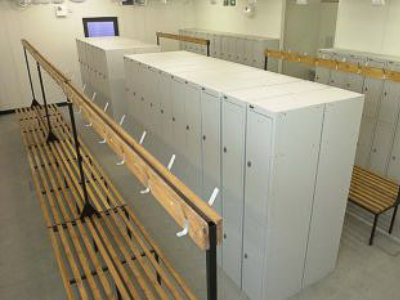 For All Team Sports, Site Workers, Holiday Lettings, or Living Quarters.
If you have a need for new Football or Team Sports Changing Rooms, or have Site Workers, or even if you and your Family need Temporary Accommodation whilst building work is being carried out, you can recoup the cost of one of our Units in under 6 months with an outright Purchase.
At MAC Containers, we manufacture the most secure Living Accommodation/Changing Room units in the UK. These are NOT converted old containers, but purpose-built new Anti-Vandal units, of the highest quality, and in accordance with British Standard Codes of Practice BS CP3, BS CP11 and BS 449.
With a SiteGuard™ Living Accommodation/Changing Room unit, you have
An unconditional 12 months warranty
A totally bespoke Anti-vandal unit –manufactured to your own length, width, and specification
Choice of portable buildings room layout and Size
A spacious living and leisure environment, with heating and insulation in winter, light and fresh air in summer, showers, toilets, kitchen area, Living Room, bedrooms, and all with high security personnel doors and windows
With the Changing Rooms, you also have two complete team changing rooms, c/w benches, showers, toilets and sinks, as well as a separate changing room/shower/toilet for Match officials.
In the unlikely event of any problems, we provide on site attendance within 24 hours
All MAC Living Units/Changing Rooms are internally lined and insulated, with all electrics, lighting and Dimplex convector heating included in the cost.
You may select any options and extras for your portable buildings to meet your requirements:
exterior security lighting
positioning of doors and windows
interior partitioning
air conditioning
colour of exterior (click on pdf download for the full range of colours)
All units comply with BS CP3, BS CP11 and BS 449 + MoD Approved Defence Standards 05/29 and HSE 93.
The portable buildings are delivered and installed with minimum fuss or disruption.
As a bespoke unit you will appreciate there is no rental option.
To get a quote for MAC Containers Living Accommodation unit click here or call 0800 135 7047
MAC Containers portable buildings – manufacturers of the most secure living accommodation in the UK.