Testimonials
"They said it, not us."
A big "Thank You!" to all the MAC customers who've taken the trouble to write, telling us that we've done alright. Here are just a few of their letters.
"I continue to be positively surprised and continually impressed with the quality and high standards of the customer care your company offers.

It is ever so helpful to have such clear and constructive response to a query, with problem solving options readily available. It makes the customer experience that much more enjoyable and creates the real sense of being heard."
Ania Liro
"Hi Emma
‍
Can I just say a BIG thank you to you for all your work, support, and service. You are a credit to the company.

Kind Regards,"
Ryan M Hayman CMgr MCMI. BA (Hons.)
Chief Executive Officer/Town Clerk
Swanley Town Council
"Emma
‍
Please can you pass onto your delivery driver our extreme thanks. He was cheerful, friendly and very helpful and did an excellent job.

May I also thank you for your help and congratulate Mac-containers on the friendly and professional way they have been in replacing our unit. We will certainly recommend the firm to all who are considering one of your units.(Clubhouse picture attached)

Thank you very much, "
Neil Morrison
Swindon Croquet Club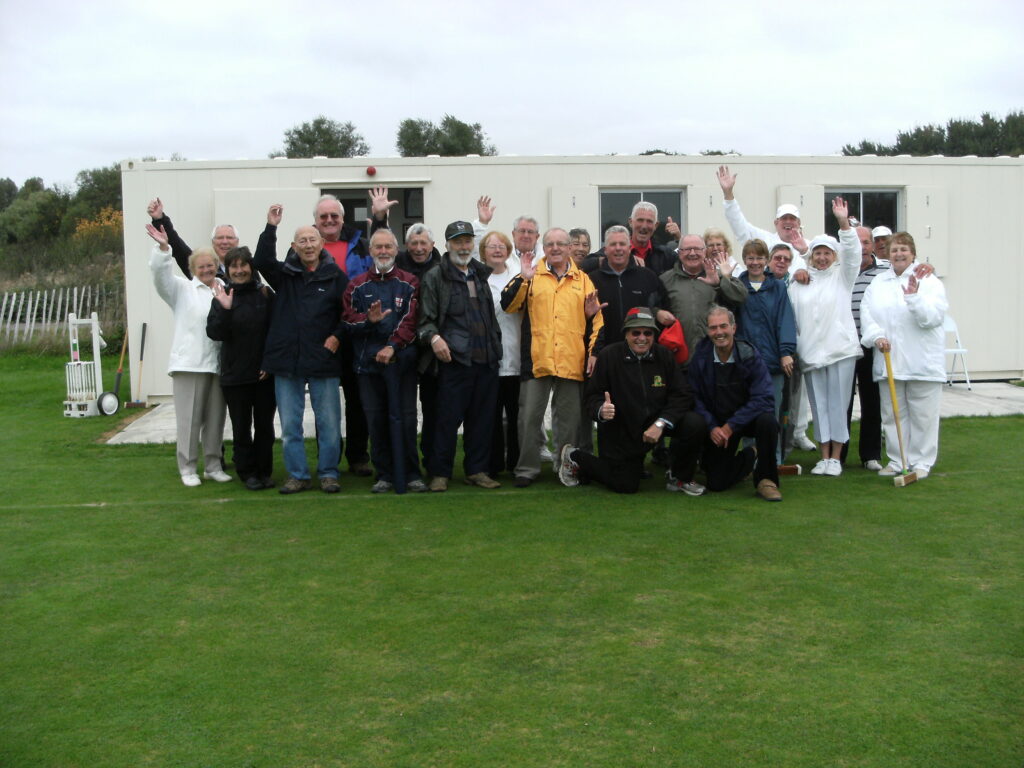 "Dear Elliott & Emma,

Thank you for a good and efficient completion of this small project. We understand that you have been very busy, with much larger projects, and are therefore very grateful for your help and attention throughout this project.

Kind regards,"
Ian Wilkinson - Chairman
Belvedere and Calder Vale Sports Club
"Dear Elliott,

I am happy to report that the new changing rooms were delivered today, in good order. I am told that the driver gave exceptional cooperation and manoeuvred with great skill when making the delivery.

Best wishes,"
Ian Wilkinson - Chairman
Belvedere and Calder Vale Sports Club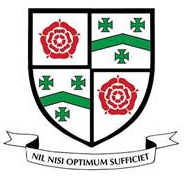 "I received a reply straight away and also a telephone call that was really helpful. Regards"
Nicola
"I did get it thank you very much, I'm in conversation with a couple of friends to finance and find a site, thank you for your excellent response and follow up to make sure all was ok! I class that as excellent customer service, and being a customer service professional myself, I don't praise lightly! So many UK companies, organisations etc have very poor customer service. I don't know why. Seeing as it is bound to mean they lose business, certainly mine anyway. Kind regards"
Phil Lang
"Hello,

Yes I got the fullest and most relevant reply anyone could possibly have expected. This is very unusual and most excellent. Thanks for checking - another good advert for your company.

Regards
Erica Mackenzie
"Hi MAC Containers,

Just wanted to say that we're really pleased with the container we're currently renting from you. It is in great condition and nice and dry on the inside.

Sincerely,
Tracy Bagnall
"Elliot,
‍
I hope you are well and that everything your end is running smoothly.
‍
The units were delivered on Wednesday with no troubles at all, the delivery was smooth and a million times easier with a crane. The units look fantastic in their new home and they are very well built so thank you again for all of your help and of course some lovely buildings.
‍
Thank you again!
‍
Kind Regards"
Emma Fennymore
Administrative Manager Clarence House Day Nurseries Ltd

"Thank you for your email regarding the final payment. We are very pleased with the units and the service provided.

Kind regards"
Pat Gallagher
"The changing room container arrived yesterday and we are very pleased with it. The delivery driver was excellent and very helpful.
‍
Many thanks"
Mark
"Just wanted to say thanks and well done to your driver-operator who collected two containers from our home this morning.
‍
I didn't get his name but he was professional and very expert and quiet and a great guy to have on site. He got in, collected and got out of the site very well and was way superior to the guy who delivered the last containers (not from your company) so please pass on my thanks and if you need a reference I'm happy to give one... Thanks again and a pat on the back to your man!"
David Abbott
"The yellow submarine is with us and she is called 'Miss Primrose' A girly name for a burly girl. She is quite beautiful - better than I was expecting.
‍
She flew into the air and over the trees to land perfectly onsite via a large crane.
‍
Enclosed a photo of her in her forever home. Many thanks to all concerned."
Nicole Wharton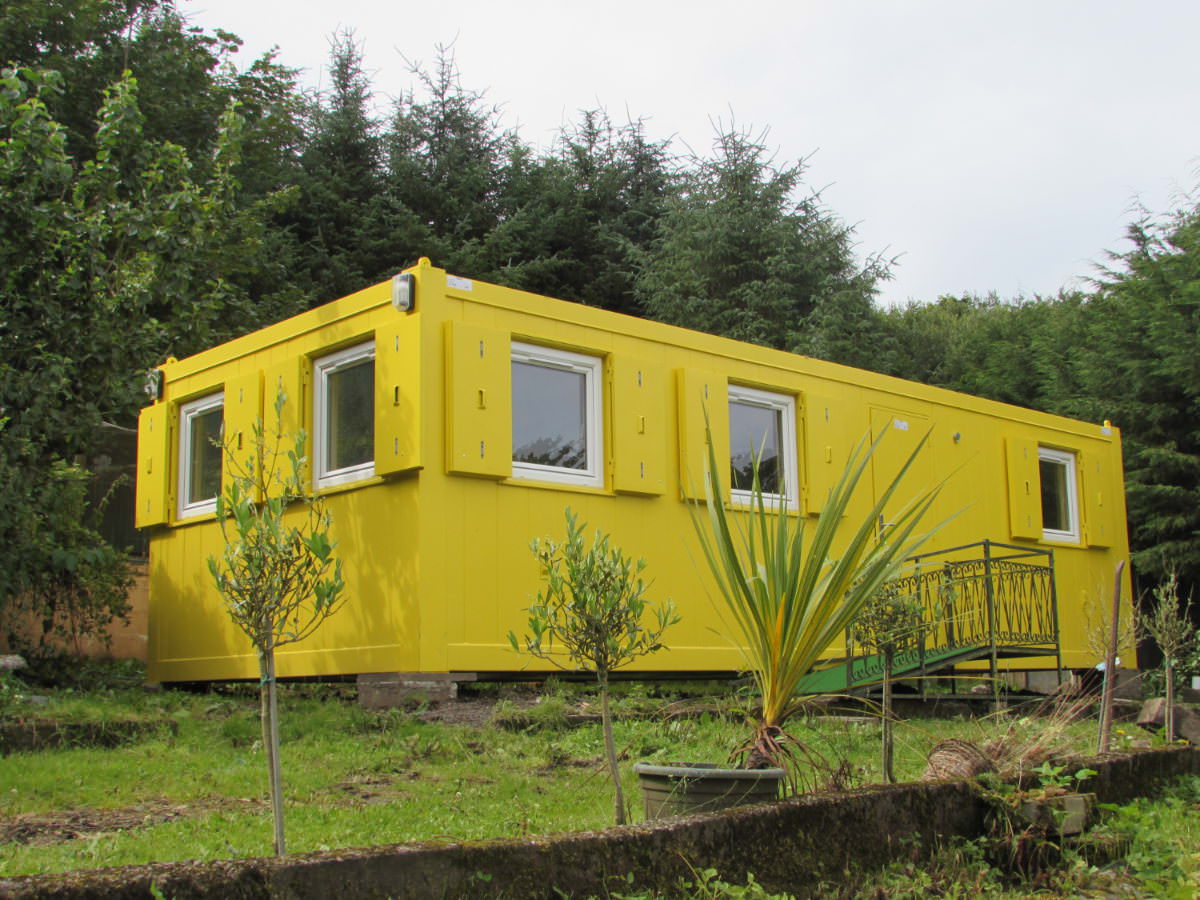 "Impressed with the container, looks good. Feedback from user has also been positive."
Michael Baldwin
Capital Projects Manager
"Yes, I received your email just minutes after I requested information. Thank you. That's really great service indeed!
I was intrigued as to how much one of your units would cost as I'm looking to the future and making plans now. However, my plan won't be put into place for about another two years. I've looked on-line at a few container suppliers but only your company provides exactly what I'm looking for.
‍
Now that I have exact figures to work with I can finalise my plans and move on to the next step.
‍
When the time is right, I will be back in touch and talk to you about my containers requirements.
‍
Many thanks for your prompt reply and follow-up message. I'm very impressed."

Norman Halley
"The unit arrived on time and the Driver was very good, and very friendly, please pass our thanks on to him. The Club Room is as good; if not better than we hoped. Once again may I thankyou for your excellent service and delivery on time.
‍
We are looking forward to enjoying our new Club Room for many years to come.

Update April 2013 - Our clubroom has had nothing but praise from all our members and visitors and we will have no hesitation in recommending you in the future. If you want any potential buyers of a similar unit to see, it just let us know and we will be pleased to show them around.

Neil  Treasurer
Swindon Croquet Club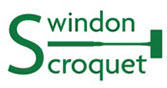 "The MAC Container changing facility unit arrived safely yesterday afternoon. Those of us from the Club that have had the chance to look around the unit are delighted with its construction, layout and finish.

On behalf of Thringstone Bowling Club I wish to thank you for all the patience, support and goodwill that you have shown towards us, both personally and as a Company. Maybe you could pass on the Club's good wishes and thanks for the excellent service that MAC Containers has provided to the Club."

David Bamford
Thringstone Bowling Club
"We are very pleased with the extension to our Urban Adventure Base.

We wanted a space that would solve a number of logistical problems we were having with the arrangement of changing rooms stores and office space. What we have ended up with is exactly the solution we were after, finished to an excellent standard and at a very competitive price.

I am more than happy to vouch for the service you have provided."

Nigel Richardson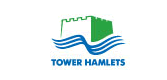 "When I first looked into the possibility of demolishing the stores for our Market to make way for a public car park, I had little idea of what I needed to do to ensure that I could offer our Traders a good alternative for storage. I looked around and investigated on the websites. When I discovered the timescale had changed and that I had "days" to get things organised in order for the car park to be open in time for Christmas shopping, MAC Containers came up trumps. The whole things was quoted for and arranged almost overnight. The goods were made and delivered bang on time and to the spec required. Even the driver who delivered the containers couldn't do enough.

The containers are of a very high quality, and were delivered on time. MAC containers staff were extremely helpful and followed up after delivery to ensure we were all happy with the service. I would have no hesitation in recommending MAC Containers to anyone, indeed I shall be ordering more later in the year as they have proved so successful"

Sally Perdrisat

Watson Burton LLP is a leading law firm providing the full range of legal services to industry, commerce, public sector and private individuals with offices in Newcastle, Leeds and London.

"MAC containers are excellent quality and good value for money. The staff at Mac Container Company Ltd were extremely helpful, taking the time to assist me with choosing a specification to match our firm's requirements. They gave me every assistance possible with regard to supply and delivery of the containers we purchased."

Heather Topham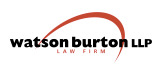 Elliott's business in the UK is basically the supply of aftermarket services for all makes of turbomachinery. We provide repairs, overhauls and parts for turbo machinery users in the petrochemical, chemical, fertiliser and power generation industry. These containers will be used specifically for the engineering work involved in the supply of spare parts for non-Elliott machines.

"You recently designed, manufactured and delivered 2 containers to us. These will be used as units to be taken to various customer sites when we undertake re-engineering projects on turbo machinery units.

We are very pleased with the containers, which exceeded our expectations. The quotation and design process was very professional, and the finish on the units themselves is great.

Please pass our thanks on to all those involved."

Terry Brannigan

"The container is just what we were looking for. It provides a warm, safe storage area for the artist and a meeting point for a number of groups that she works with. The bright yellow colour has also provided a nickname - the big cheese!"

Andy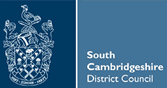 "The third container is safely on the ground this morning. Thank you for organising everything so promptly. I think I mentioned it previously but I have been asked to re-iterate that Magnox have been very pleased with the high levels of customer care paid to us during this transaction, and the high standard of your product.

On a personal note, thanks for your help."

Bruce Mackie

"Just a few lines to say how pleased with the container we are. It was delivered on time, the man that delivered it was helpful and positioned it exactly as required. The container itself is smart and will be an asset to us. We will have no hesitation in recommending your company to others."

Joy Burgoyne
"Hi Paul,
I just wanted to thank you for returning my Self-Store deposit to me. Over the time I had the container, it was good to know my possessions were in a safe place and I had no problems accessing them. I hate to think what it would have cost me with Big Yellow, as I really didn't know how long I would need it when I started filling it up! It was a pleasure to deal with someone I knew I could trust. Anyway, I am now fully moved down here and can start living again without Estate Agents and Solicitors. Thanks again for all your help."

Frank Baugh
"Hi Emma
Just to confirm all went well Saturday morning.
It was touch and go with the toilet block, not many inches to spare. All fine with moving the existing container as well. The driver was very skilled with his crane – first class service.
Thanks"

Martyn
Torfaen Council
As we think you'll agree, testimonials and referrals from happy customers say more than all the paid advertising in the world.
To find out how MAC products and service
can work for you, simply click below