Shipping Container Delivery
Purchased* or Hired**
We deliver all MAC units
* Delivery absolutely anywhere in the UK - and sometimes worldwide
** Delivery anywhere within a 50-mile radius of Epping, Essex
We deliver any MAC Container - regardless of its size, purpose, or your location - with minimal upheaval.  Except in very exceptional cases, our Hiab self off-loaders eliminate the need for crane hire - and even then, we minimise on-site disruption. Click Case Studies to see and read about some of our more unusual missions.
Secure stores
 Site accommodation units
Full electrical services
Toilets and toilet blocks
Shower blocks
Double Stacked Units
Standard models
Classrooms - temporary and permanent
Secure SiteGuard™ Steel Stores
Offices
Modular Units
Events & Retail units
Messrooms / Canteens
Accommodation
Bespoke Units
Toilets
Smoking Shelters
Sports Changing Rooms
COSHH Hazardous Materials Storage
Welfare Units
* (If you purchase the unit outright you can choose between Corrugated or Smooth sides - and from a palette of over 170 colours)
As you can see, we'll deliver anywhere!
Just let us know where you want your containers delivered and we'll do the rest.
‍
* For obvious reasons, you will appreciate that bespoke units are only available for outright purchase.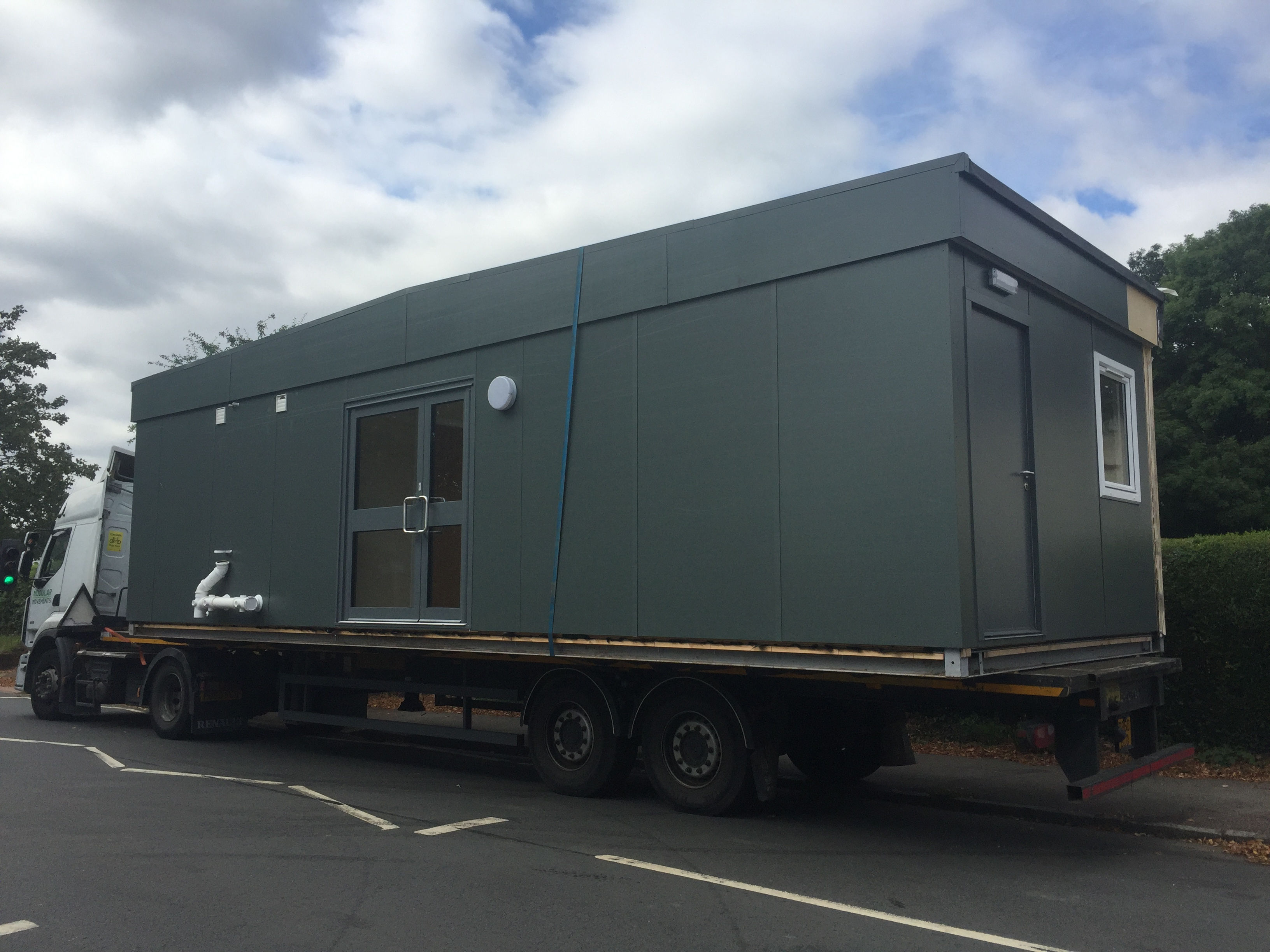 To get a quote for MAC Containers on-site accommodation click below

We look forward to being of assistance