Shipping Containers For Hire
Just three of the very many reasons for hiring a MAC Container
(Apart from the fact that you can Hire for as little as £2.50 a day)
That's for a storage or working space built to match and exceed British Standard Codes of Practice BS CP3, BS CP11 and BS 449, providing all the security for which SiteGuard™ is famous: more than forty years, not one break-in.
Realistically speaking, though, your decision to Hire rather than buy will be based on your future plans
If you anticipate one of our containers becoming essential to your business in the long term, you'll probably opt to purchase. Not only will that make financial sense, it will provide you with all the advantages of a bespoke unit - one designed round your specific needs.

But if your needs are short term, or flexible, hiring a standard MAC unit has got to be the sensible choice. It provides all the security and convenience you need. 

Here are some typical examples of what we mean:
Foil thieves, vandals, weather and rust: £2.50 a day
A 20' x 8' SiteGuard™ container will hold anything from construction equipment and materials to your classic car.

The unique security system at the heart of every MAC SiteGuard™ container includes a double lock, internal cams and a complete absence of external hinges.

Welded high-grade steel construction means there's literally no way in.

That's why it meets BS CP3, BS CP11 and BS 449 and MoD Approved Defence 05/29 and HSE 93.
Our units for hire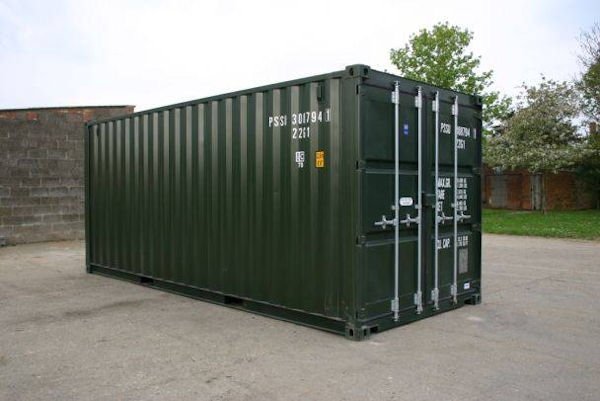 They come in Stand ard End Door units. At £2.50 per day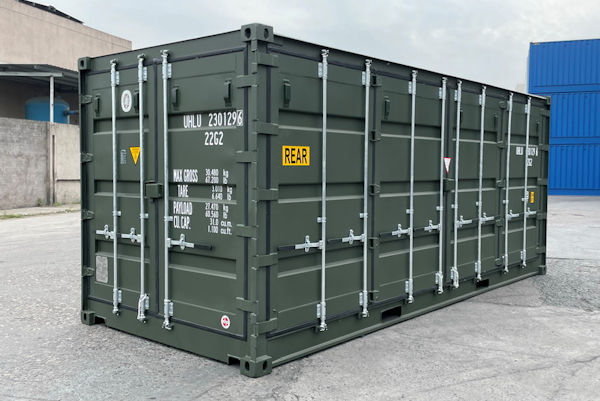 as well as Side Door Units at £6.00 per day
Store your valuables with us: From £5 a day
Hire a MAC Container if you're moving house and are based anywhere within easy reach of our Essex headquarters:

MAC Container Co.
North Weald Aerodrome
Epping
CM16 6AA

A single MAC Siteguard™ container swallows up the contents of the average family home.

Hiring comes with guaranteed 24/7 security - yet you can have 24/7 access to your property.
Instant office: £7.50 a day
Your construction site may need a well-equipped temporary office.

Your business headquarters may be going through expansion / extension / updating works.

You're in the process of relocating.

Or you're starting up from scratch.

Just a few of the reasons why hiring one of our containers could well be the answer. We deliver on time and with minimal fuss.

You just move in, plug in, switch on - and you're in business.
The small print - such as it is...

First 30 days rental + delivery / collection charges in advance.
Monthly payment by Standing Order.
That's it.
For free advice and to find out more about our Hire service, just click on one of these links: