Bespoke Units - Complex Units
Two examples of the facilities you might choose to create with a MAC complex unit and a thought-through 'Now and Future Needs' strategy*
1
Impressive Reception
Purposeful Office / Conference Areas
Scope for Presentations
Hospitality Facilities
Smart Toilets
Split Unit Air Conditioning
Air of Professionalism

Deal Done. Relationship Consolidated

Where are you: Corporate HQ or Portable MAC?
2
IT Training Area
Broadband (of course)
Compact Kitchen
Therapy Room
Sports Changing Room
Toilets/Showers/Air Conditioning

Strong Spirit of community purpose
Hard to believe you're in a Portable MAC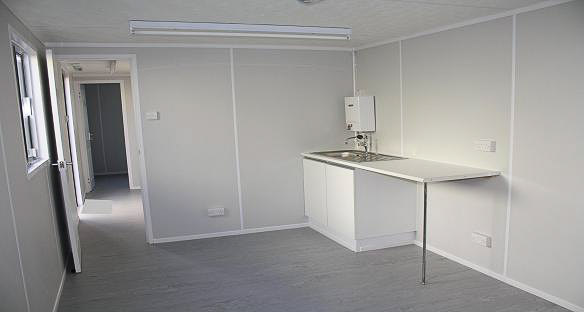 But maybe you simply need a site office with integral secure storage, or a marketing suite, or a guest annexe, complete with en-suite... the list is endless.

Whatever you need, we can work on it together.

* When it comes to Future Needs, a MAC building is probably the most adaptable, versatile and future-proof premises anyone could invest in.
Start with a list of needs, ambitions and constraints
What are your priorities?
What are your customers/clients/members' priorities?
Which can you leave out?
What size can the building be?
Is there scope for a modular linked building?
Is there the budget for one?
Once you've made your list, some of the pdfs below may open your mind - or at least help you make it up.
Though there are many design options, some things are standard:
Unconditional 12 months warranty on all units
On site service within 24 hours
Swift, fuss-free delivery
Friendly, knowledgeable support at all times
NOTE: MAC bespoke units are only available for outright purchase. However, certain MAC units can be hired
To discuss your precise needs click on one of the buttons below

It may help to view our example layouts.