Portable Container Offices
High security portable office
How and where you use it is your business
A MAC office will go wherever your business takes you:
‍Site office? Civil engineering project? Geology? Mineral extraction? Archeology dig? Seasonal trade? Motor trade? Festival? Or simply somewhere to run your business? Maybe your premises are being refurbished. Maybe your company is on the move. Maybe you're launching a start-up business.

Whatever your needs, we have a portable office that fits the bill - and the bill itself will probably cost a lot less than you imagine.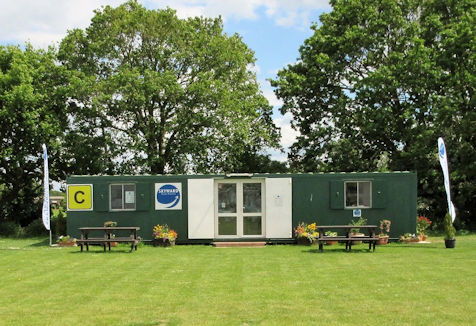 ‍Though most MAC portable offices are to be found on construction sites, many of our customers would be hard pressed to tell the difference between a hod and a hawk.* 

What they do know - and rely on - is that a MAC portable office is a purpose-built business unit, created to meet and exceed British Standard Codes of Practice BS CP3, BS CP11, BS 449 - and MoD Approved Defence Standards 05/29 and HSE93.In other words, a MAC SiteGuardTM Portable Office will last forever - and resist all attempted break-ins or vandalism.

‍* For those not in theconstruction industry, a hod is used for carrying bricks; a hawk is an essential plasterer's tool. 
A MAC portable office is a bespoke office space – manufactured to your own length, width, and specification*
Standard features include:
High security doors and windows
Internal lining and insulation - warm in winter, cool in summer
All electrics, lighting and top-quality convector heating
Swift delivery with minimal disruption
12 month unconditional warranty
On site attendance within 24 hours
Options include:
Exterior security lighting
Doors and windows positioned to your requirements
Interior partitioning
Air conditioning
Choice of exterior colour.



View the full range of colours
Corrugated or smooth sided exteriors
* AS YOU'D EXPECT, A MAC BESPOKE OFFICE MUST BE PURCHASED
But our standard 20'x8' units are available for hire.
Find out more about MAC on site accommodation
To summarise: whatever your business or organisation - from construction to NHS hospital, engineering to education, agriculture to antiques - problems can often be turned into opportunities for improved efficiency.

At MAC, we look forward to helping you do just that.