Bespoke Units - Split Units
Most portable buildings do just one thing - quite well
A MAC building does at least two things - really well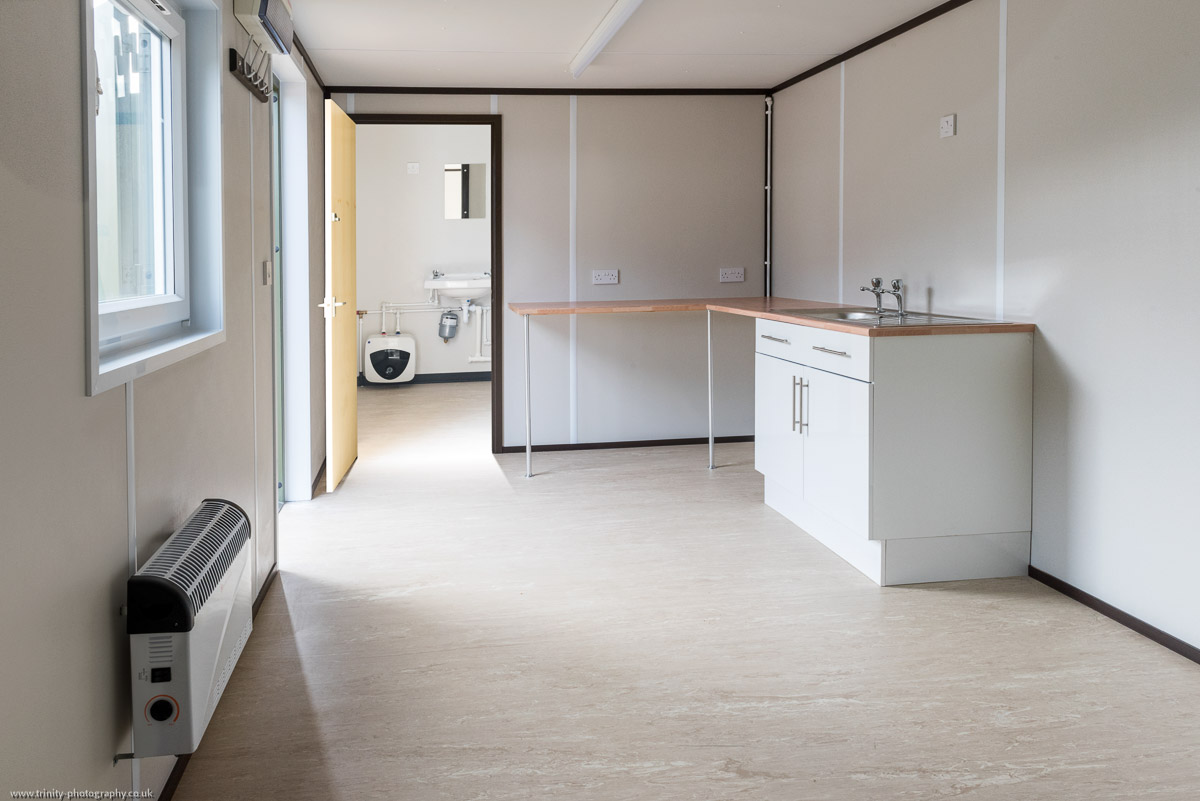 So which autonomous spaces, under just one roof, would really help you do the business?
Office with adjacent workshop?
Office with meeting / conference / presentation room?
Office with secure store room?
Lab + COSHH Dangerous Materials made safe?
Or how about two offices - quite separate, but with a connecting door?
Maybe your guys need a good canteen with a changing room and / or drying room?
Or your sports venue needs changing rooms for both sexes?
Sports Changing Rooms with separate toilets and showers?
Event / Retail / Hospitality Unit with dedicated toilets for customers and staff?
Or a presentation room, plus a quiet room, in which to finalise the deal?
We could go on - but it's for you to decide...
You state your needs. We create a MAC Split Unit that provides:
Security. Longevity. Versatility. Comfort. Desirability. Cost-Effectiveness
Choose the overall size. Anythingfrom 10'- 40' long and 8' - 12' wide‍
Split just the way you want it. 50/50 60/40 70/30 are popular - but the choice is yours...
Total Security. Our reputation is built on unique levels of security. For instance MAC SiteGuardTM containers have gone 40 years, resisting thieves, vandals and angry mobs
Guaranteed to last. How long? Ask us again in another 40 years
Versatile, Flexible and Future-Proof.  Whatever your business, whatever type of organisation you run, however your needs and plans evolve, MAC can supply a split unit to match it
Fully Equipped. Heating. Lighting. Plug in your technology
Comfortable. Better insulated than many bricks & mortar buildings. Optional Air Con
Desirable. People like MAC buildings. They're good to work in. They impress visitors, customers and clients. They get results
All for less than you probably think. Just ask us!
To summarise: whatever your business or organisation: construction to NHS, engineering to education, agriculture to antiques, retail to rental - two autonomous rooms in one portable building can often turn overcrowding into great opportunities for improved efficiency, staff morale and customer satisfaction. At MAC, we look forward to helping you do just that.  
Click to find out more about the full MAC range click below to discuss your Split Unit needs